After over a year of research, experimentation with new forms of participation aimed at involving non-native citizens of foreign origin, experimentation with new ways to communicate the link between migration and development, the shelf of AMITIE products is enriched with a new instrument: the guidelines.
The guidelines are operational directions for communication on migration, development and human rights, directed and designed not only for those who work on these sectors, but especially for Government employees, who have generally less experience in terms of communication.
This is not a manual but it is a collection of operative indications arising from a series of interviews with key stakeholders, those working in migration for development and communication, that since long time have been contributing to the promotion of another idea development, participation as well as a promotion of human rights.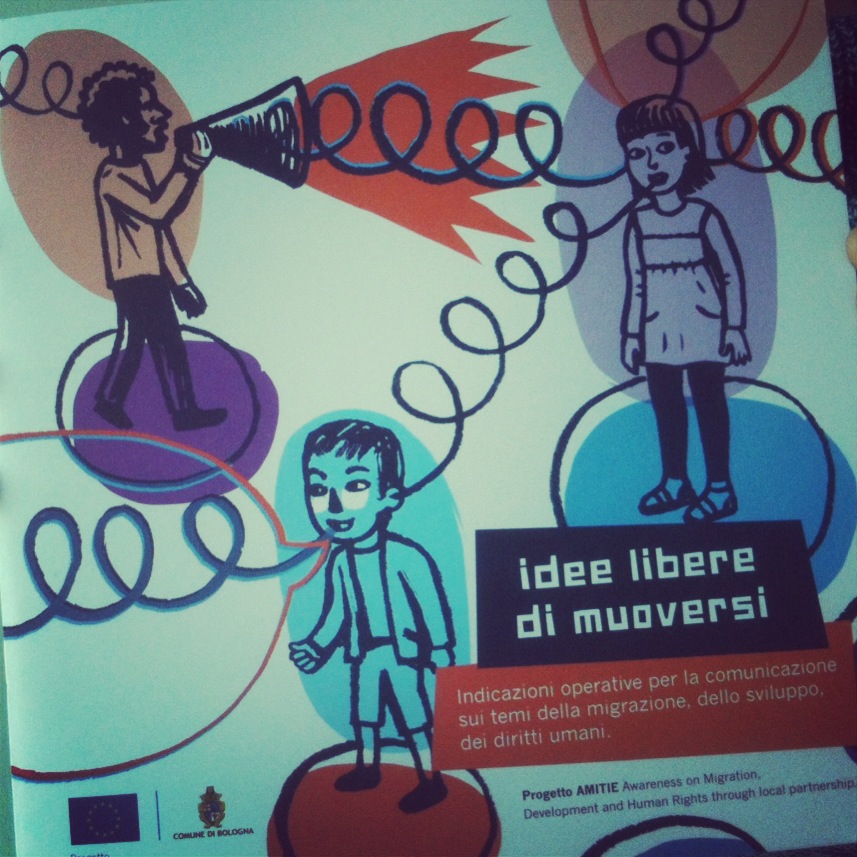 This book guides the reader in a process of reflection that urges us to adopt a more conscious approach, aiming at spread a communication offer truly capable of add to the discourse on, the global look to those processes where migration is only one key aspect the protection of the rights of the new citizens.
This document is open to feedbacks and suggestions, but also to criticism, to be used as stimuli to keep a live debate that is open through the project and that will AMITIE also aims to bring to light skills within the organizations local operators between services related to migration and cooperation.
Therefore, we invite readers to post comments and suggestions on the Facebook page of the project or here, on the Blog.